Oishii Bud Vases
$

20.00 On Sale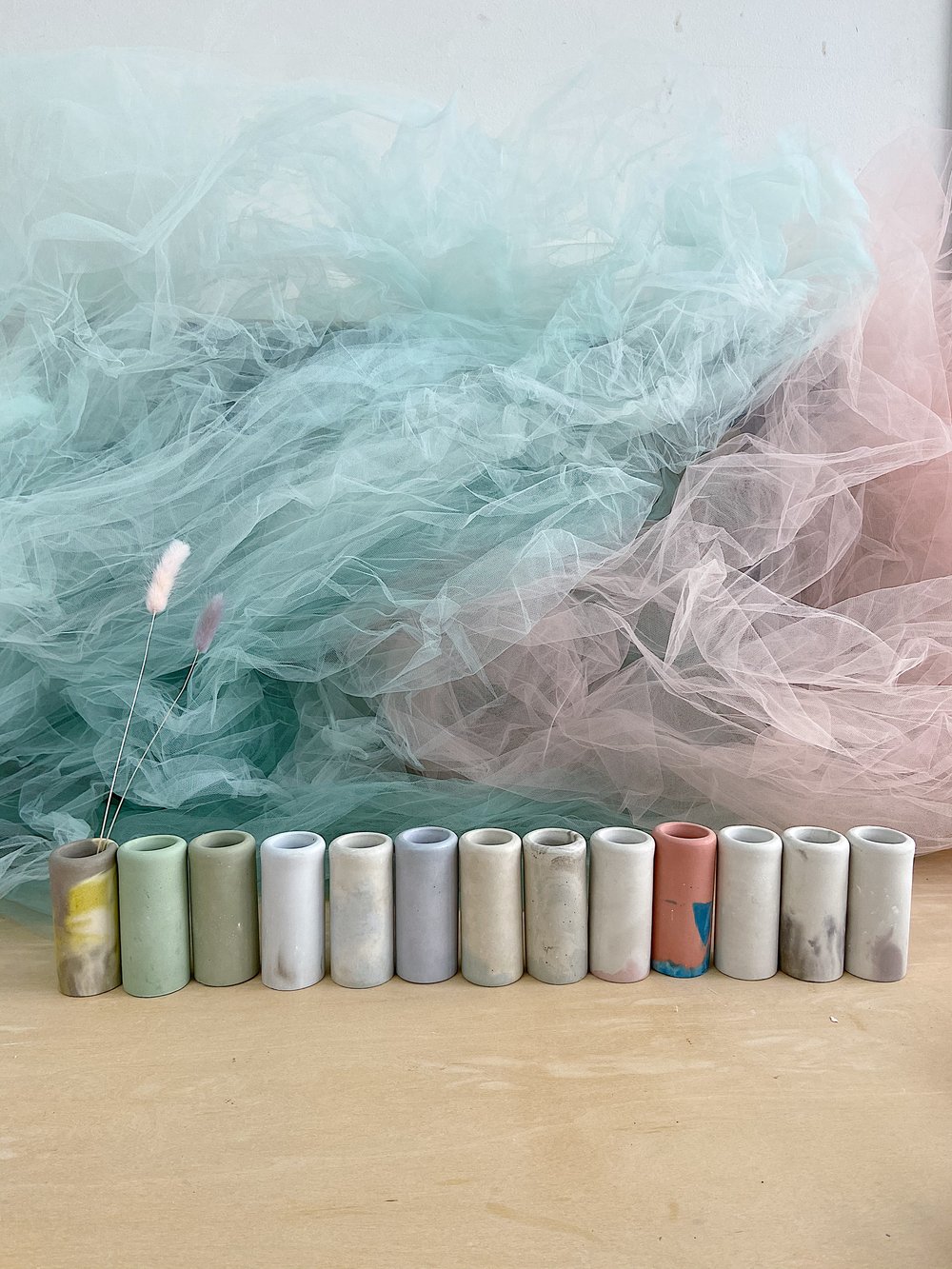 A small versatile bud vase for the romantics that will give your arrangement a personalized and unique touch.
They fit perfectly with our decorative trays and like all of our designs, the Oishii vases are meant to be use creatively.
Dimensions: Height: 3.5" Width 1.5"
Materials: Concrete composite, Pigments
*This item is handmade and will show the marks of the process. Each piece is unique, with variations in size, colours and patterns so keep in mind that your item may be slightly different from the picture. All wares are made with attention to detail, including intentional imperfections. See it as the pledge of a work done by hand.
*To clean, wipe with a warm, damp cloth. Do not place in oven, microwave or dishwasher.
---------------------
Un petit soliflore polyvalent pour les romantiques qui donnera à votre arrangement une touche personnalisée et unique.
Ils s'agence parfaitement à nos plateaux décoratifs et, comme tout nos items, les vases Oishii sont conçus pour être utilisés de manière créative.
Dimensions: Hauteur: 3.5 "Largeur 1.5"
Matériaux: Composite de béton, Pigments
* Cet article est fait à la main et montrera les marques du processus. Chaque pièce est unique, avec de légères variations de taille, de couleurs et de motifs. À noter que vos items peuvent légèrement varier de l'image. Toutes les items sont fabriquées avec le souci du détail, y compris les imperfections intentionnelles. Voyez cela comme le gage d'un travail fait à la main.
* Pour nettoyer, essuyez avec un chiffon chaud et humide. Ne pas placer au four, au micro-ondes ou au lave-vaisselle.
Share