Mizu Bud Vases
$

25.00 On Sale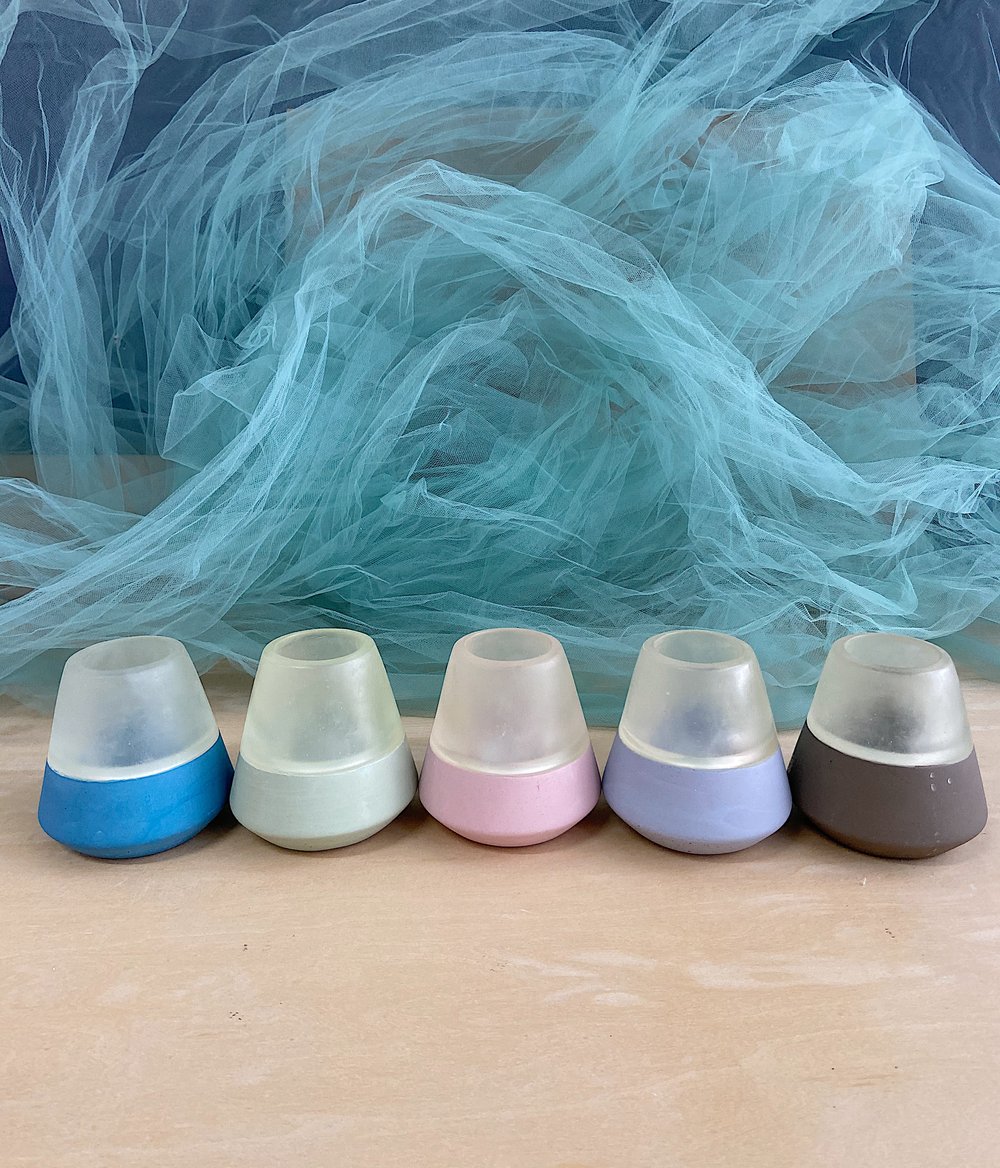 Is it a vase? Is it a tea light holder? Is it a tooth brush holder?
It's 100% all of those things!
The Mizu Bud Vase is the most versatile of my creations yet!
I have to say that my favorite way to use it is as a tea light holder.
These vases are part of the Mizu subserie within the SS19 collection.
This serie is a Mixed Media project - part colored concrete/part clear epoxy.
* you'll receive a free electric tea light with your purchase
Measurements: 4" high x 3.5" wide (the top is 2" wide)
Materials: Concrete, pigments, clear epoxy
-This item is handmade and will show the marks of the process. All wares are made with attention to detail, including intentional imperfections. See it as the pledge of a work done by hand.
- To clean, wipe with a warm, damp cloth. Do not place in oven, microwave or dishwasher.
〰️〰️〰️
Est-ce un vase? Est-ce un bougeoir ? Est-ce un porte-brosse à dents?
C'est 100% toutes ces choses!
Le vase Mizu est le plus polyvalent de mes créations à ce jour!
Je dois dire que ma façon préférée de l'utiliser est en bougeoir.
Ces vases font partie de la sous-série Mizu de la collection SS19.
Cette série est un projet "Mixed Media" - en partie en béton coloré / en partie en époxy transparent.
*recevez une bougie électrique gratuit avec achat
Taille: 4" de haut x 3.5" de large (le top mesure 2")
Matériaux: Bêton, pigments, époxy transparent
* Cet article est fait à la main et montrera les marques du processus. Toutes les items sont fabriquées avec le souci du détail, y compris les imperfections intentionnelles. Voyez cela comme le gage d'un travail fait à la main.
* Pour nettoyer, essuyez avec un chiffon chaud et humide. Ne pas placer au four, au micro-ondes ou au lave-vaisselle.
Share